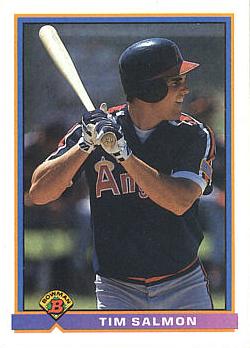 http://sports.espn.go.com/mlb/news/story?id=2604570
One of the best players and best character guys in the history of the Anahiem Angels is going to retire on Thursday. Tim was such a great player and I've grown up watching him since he won AL Rookie of the Year when I was 15. He will go down as my second favorite Angel ever. #1 on my list was the other player I grew up watching. He stays #1 because I have a more romantic take on things from when I was even younger. I was 9 when he was a rookie and he hit back-to-back home runs when I was there for my 10th birthday the following year. That kind of memory can't be beat. My favorite Halos of all time (in my lifetime, that is):
1. Wally Joyner
2. Tim Salmon
3. Chuck Finley
4. The Wonderdog Rex Hudler
5. Dick Schofield
6. Gary Discarcina
7. Mark Langston
8. Troy Percival
9. Troy Glaus
10. Darin Erstad
11. Kirk McCaskill
12. Jim Edmonds
13. Adam Kennedy
14. Bob Boone
15. Vladomir Guerrero
Honorable Mention: Mike James' Sideburns, Jack Howell, Mike Witt
Dishonorable mention for my least favorite Angel's - Mo Vaughn, Cecil Fielder, Tony Phillips, Brad "Roids" Fulmer and of course..... Mr. Clean - Garrett "Friggin" Anderson.